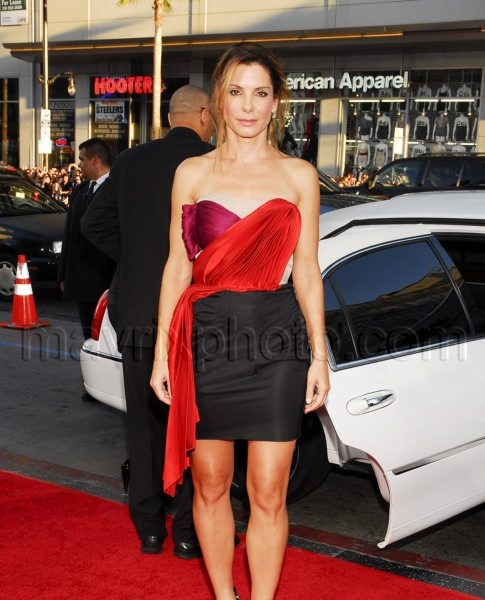 All About Steve Premiere Pics
Last night, Grauman's Chinese Theatre played host to the All About Steve premiere. Bradley Cooper (love him!) and Sandra Bullock was there, but don't be fooled by the 2nd thumbnail from the left…Sandra probably wasn't actually making out with that Diane Sawyer look-alike. Probably.
In semi-related news, where's Sandra's hot piece of a husband? I love Jesse James! She should bring him with her everywhere…I know I would, if he were my husband. But check it out: she hardly ever brings him to these events.