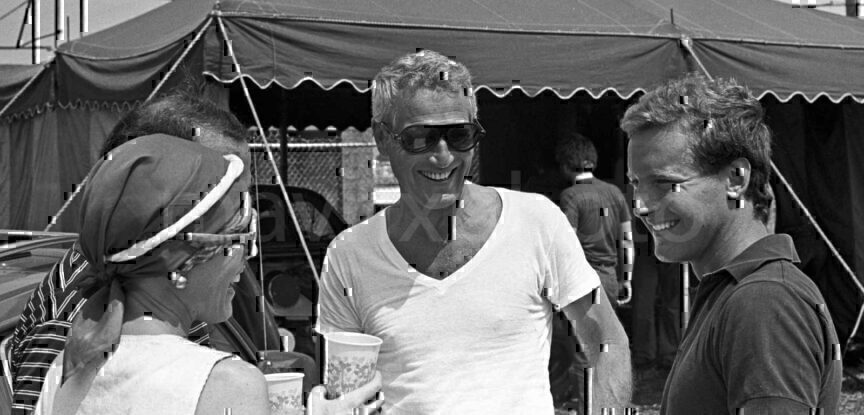 ARCHIVE SPECIAL – Paul Newman Sebring 1977
Enjoy the gallery below….and we also came across a Youtube post by Racerbuzz38 of original 8mm footage of the race meet if you want to feel the real vibe of the event…interesting to see people enjoying an event with not a iPhone in sight!
Newman was already in his 40s when he was bitten by the racing bug while attending the Bondurant Racing School in preparation for the 1969 movie 'Winning'. By the mid 70s Newman had already established a name for himself on the track, and to tackle more serious competition he started a team with racer Bill Freeman.
Newman Freeman Racing. Newman Freeman cars were highly successful in Can-Am during the late '70s, but one of the team's very first exploits was at the 12 Hours of Sebring in 1977.
PREVIOUSLY UNSEEN, these shots of the racing team of movie legend Paul Newman and pro driver Bill Freeman at 'Sebring 77, The 25th Running of The 12 Hours Endurance'. The pair co-drove their white-and-pink 1974 Porsche 911S, sponsored by Beverly Porsche/Audi, to a 30th-place finish, 19th March 1977.