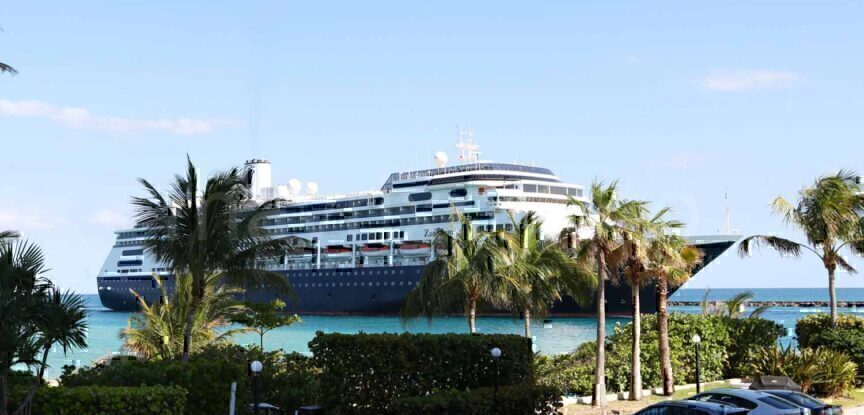 CV Stricken Vaandam Welcomed At Port Everglades
The Corona Virus stricken Holland America Line ship THE VAANDAM limped into Fort Lauderdale's Port Everglades with THE ROTTERDAM close behind. The cruise ship was completely silent, with no passengers or crew to be seen on the decks or balconies, only through the bridge windows was there any sign of life. Residents of surrounding tower blocks and homes waved US flags and sounded marine air horns in support of the passengers and crew.
After finally getting approval to dock in Florida after 12 days at sea searching for a place to dock and being denied by 14 countries along the way with its sister ship the Rotterdam (both Holland America Line owned by Carnival Corp). Amongst the 1,200 passengers and crew aboard the two ships, 4 passengers have died and at least nine passengers are positive for COVID-19 after testing Tuesday. 107 passengers and 143 crew members have reported "flu-like symptoms". Thirteen ambulances were said to be waiting on the pier, ready to transport the critically ill patients to Broward Health Medical Center for treatment, while 26 passengers will be staying on board to be quarantined for 14 days. The decision to allow the ships in during this Coronavirus Crisis was made by Broward County and unified command, which is made up of members from the U.S. Coast Guard and Florida Department of Health. Ft Lauderdale, FL, 2nd April 2020.