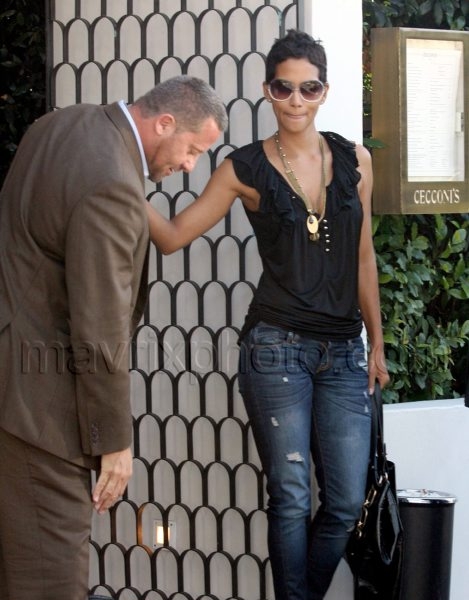 I Hope Halle Berry Washed Those Jeans…
Halle Berry met two guys for a lunch meeting yesterday at Cecconi's in West Hollywood. I have to say, this outfit is a big improvement from the getup she was caught wearing the other day. Ick, that belt still gives me the dry heaves. That said, she must really like those jeans, because she's wearing the same pair!
Darling, you're rich! You're one of the few women in the world who can go shopping and get dozens of jeans that you love…take advantage of your status!