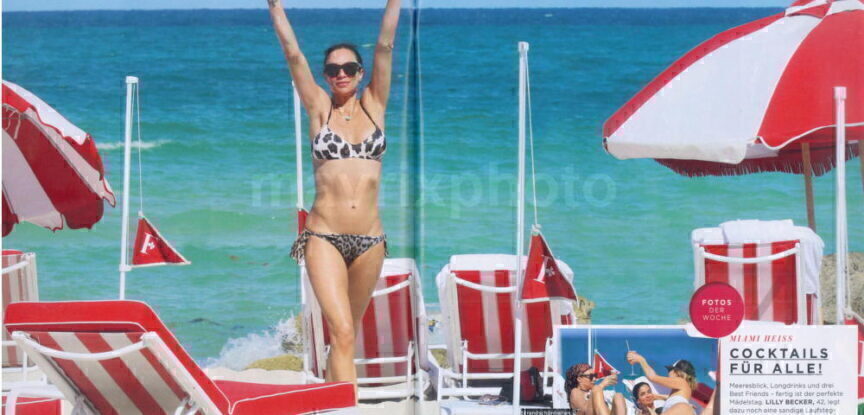 Lily Becker Double Page Spread Gala Magazine
Lily Becker spends a day on the beach with son Amadeus and and her German model friend Shermine Shahrivar. She seemed in great spirits although Miami Beach was her old stomping ground with ex husband Boris Becker.
The crew hit the waves, enjoyed Miami Beach and Sharlely hemmed it of for the photographers with a sexy peace sign. German publishing giant Gala Magazine picked up our photos for a double page spread.