Miami Model Offers 10K Reward For Dog!
Gorgeous self named Goddess Of Love and Instagram Model, Moon Maison, dubbed the "World's Sexiest Life Coach" is offering a whopping $10,000 REWARD for the return of her lost dog Enki in Miami, Florida. Enki, an 18 month old, 10 lb Goldendoodle, went missing on Miami Beach on March 12th when Moon and a friend took Enki out before bedtime. Miami Model Offers 10K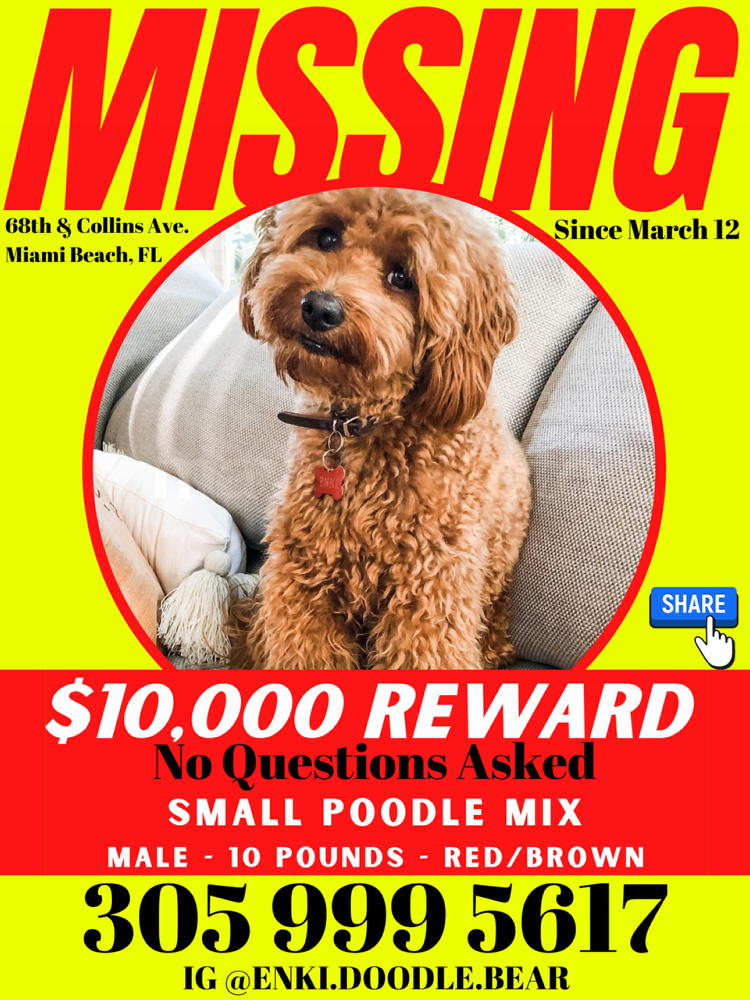 Enki who is used to the beach area, visiting several times a day ran onto the beach entrance and disappeared out of sight which is very unlike him, he always comes back, they searched the area for hours and Enki sadly did not return.
We are very concerned a tourist picked Enki up and he could be anywhere now, the beach area was much busier than usual with Spring Breakers and Tourists. Moon says "Enki could be anywhere, with anyone, I just hope he is being cared for.
He's my baby and I love him so much. I'd really like to have him back with me. I am not careless, just very trusting". If anyone has any information that leads to the safe return of Enki please 
message her Instagram: @enki.doodle.bear Her website is: www.moonmaison.com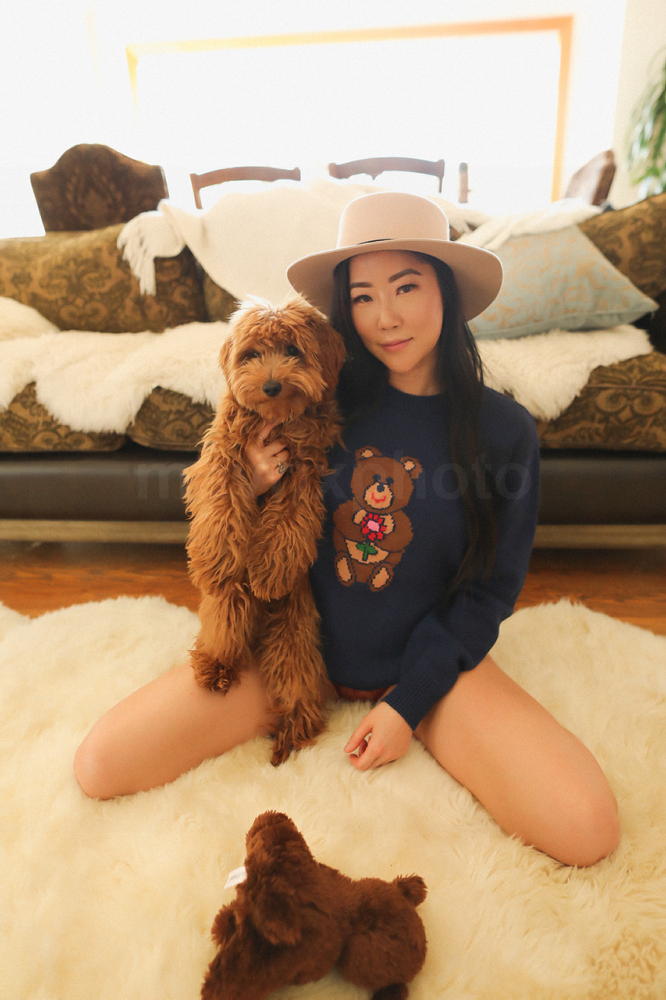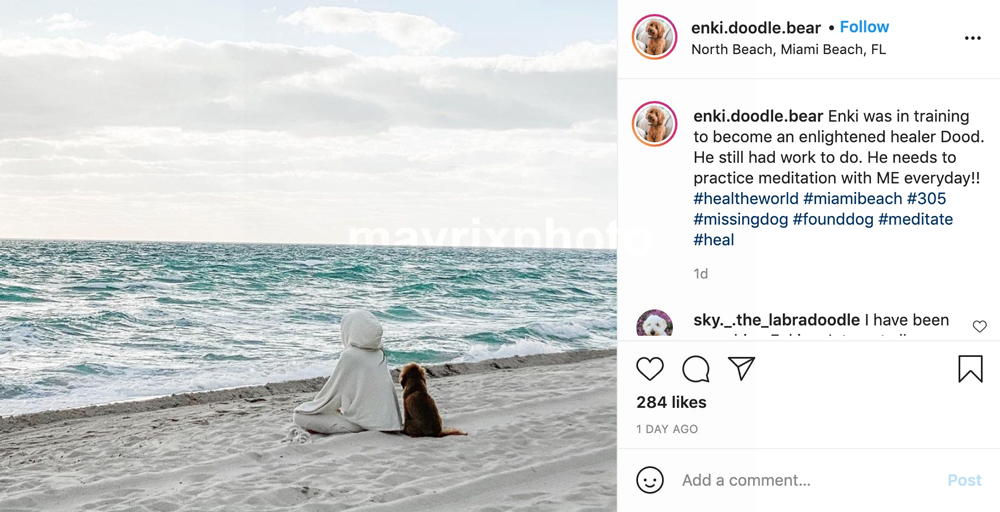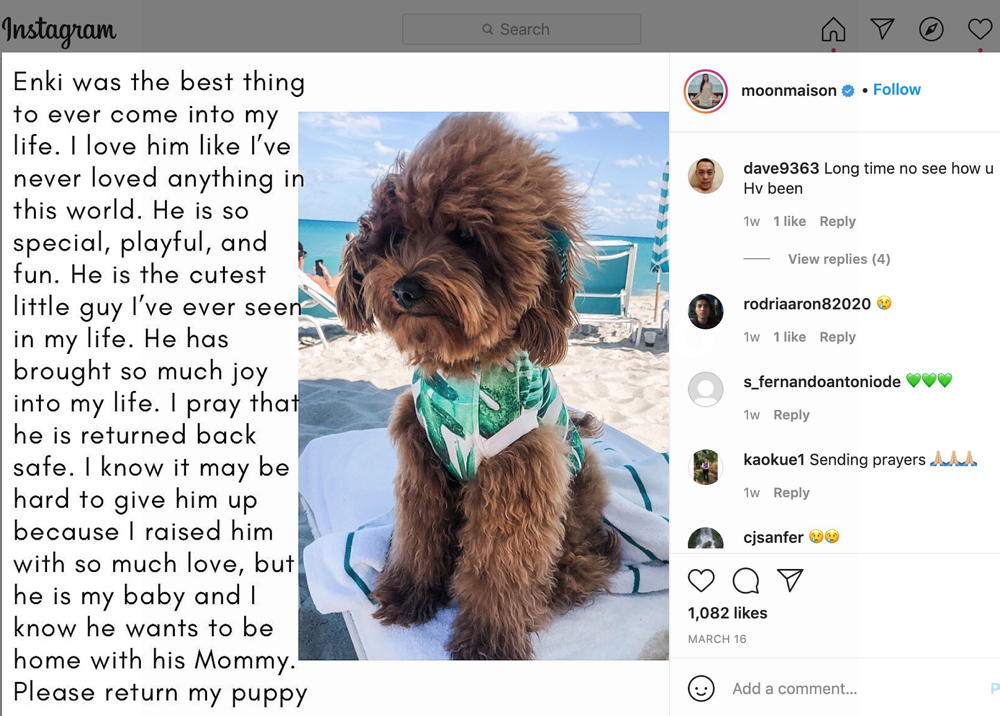 Miami Model Offers 10K @mavrixphoto @moonmaison @enki.doodle.bear #dogrescues #dogrescueofinstagram #dogrescuer #dogrescuepeople #dogrescueproject